Why your team's draft may (or may not) suck…
To quote on of my favorite MCs " how you got high expectations but no patience?" That's right you guessed it….Y.G.A.M.F is traveling to the state where everything is just bigger….disappointments when we talking football: Dallas, Texas!
2020 Dallas Cowboys
One can't talk about the 2020 season without mentioning the great bamboozle that was Mike McCarthy. I don't have many pleasant adjectives to describe McCarthy or the 2020 Cowboys. They were a team that you could make a case for being one of the most effected by the lack of preseason reps. Young team , new coach who lied on his resume and then a season ending injury to their franchise (tagged) quarterback…you know all things considered… that 6-10 record is actually pretty good. The craziest part of the 2020 season for the Cowboys is that they still had a chance to win their division most of the year. We can trash the NFC East at a later date.
2021 NFL Draft and Grades
The Dallas Cowboys secondary was so bad that the folks over at draftnetwork.com listed CB as a need three times. Primary needs entering the draft for Dallas were listed as CB, OT, EDGE and TE. Secondary needs were IDL, OIL, CB and S. . Everyone loves to hate Dallas so how did they do in the draft?
Micah Parsons, LB, Penn State (12th Overall)
Kelvin Joseph, CB, Kentucky (44th Overall)
Osa Odighizuwa, DL, UCLA (75th Overall)
Chauncey Golston, EDGE, Iowa (84th Overall)
Nahshon Wright, CB, Oregon State (99th Overall)
Jabril Cox, LB, LSU (115th Overall)
Josh Ball, OT, Marshall (138th Overall)
Simi Fehoko, WR, Stanford (179th Overall)
Quinton Bohanna, DL, Kentucky (192nd Overall)
Israel Mukuamu, CB, South Carolina (227th Overall)
Matt Farniok, OL, Nebraska (238th Overall)
I tried to find a contrarian take but when you consider Dan Quinn and the idea that he will want to build something close to the defense that he had in Seattle…you can't over look Micah Parsons. Micah's athleticism is phenomenal and his skill level when going forward is amazing as well. He anticipates plays and reacts quicker than any linebacker in the draft class. I'm a big Collins fan and I think he's a solid kid but he's nowhere near the athlete Parsons is. He will need to hone his 1v 1 tackling pass the line of scrimmage but I could see him playing the role of Bobby Wagner for the Cowboys if Quinn is inclined to try to mimic the legion of boom success. Many people may not remember but when it came time to pay the players Wagner was one of the first to get his big money and that was mostly due to the versatility he displayed in that system. Parsons in my opinion has that same capability and what he lacks in size he makes up for with a motor that goes unmatched when he's in motion. Don't get me wrong he's not perfect (there's plenty of tape on poor block shedding and angles) but I would imagine Quinn is going to want him in spots where he doesn't have to worry about a lot of traffic and he can do what he does best. I know some people reading this might think that they have all these things in Smith but I would argue that the intangibles as a linebacker are much better on Parsons than Smith. The athleticism drop off isn't that much therefore it makes Parsons the better prospect in my opinion. He should compliment LVE lack of mobility as well. (Disclaimer: I love linebackers and if I could I would just post gifs of Parsons)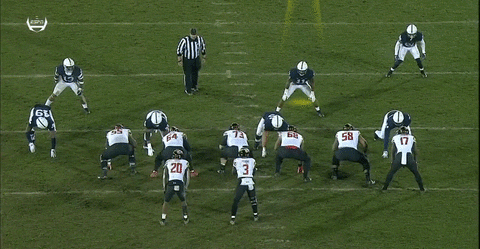 There have been some pundits who are critical of the Cowboys draft overall. When you have 11 picks it's hard to imagine that needs do not get addressed. Now how those needs are addressed may vary. Dallas has a new DC coming in with a system and style that is totally different from what they've had in the last couple years. It's important to get people you think will fit the system and utilize the skill you already have. Dan Quinn's strength as a DC was sound secondary play and over all chemistry across the board. If you look at that Seattle defense he had a stud at all three levels (several in the secondary when they were healthy). It will take time to build anything close to that and they are off to a good start by adding Parson's into the mix. As I stated prior, the need for solid cornerback play was red flagged across several sources. Dallas secondary was really bad last year….they were also really young. The transition for secondary players is probably the second hardest in today's game. There is a lot going on and if you throw a bunch of young guys in the mix you're bound to get problems. The two DB's are what you expect from a team looking to become more edgy and also play a Cover 3 based scheme. Nahshon Wright is 6'4 that's all you need to know about him. Not many 6'4 DBs "move fluidly" but we know why you would draft a guy like that. His projected round was really low (7th round) and he was a top 100 pick so that implies that he's probably a scheme fit. Keeping it 'Legion of Boom' he's going to be the Richard Sherman body. I love Kelvin Joseph for this defense though. It's not for any other reason than he is a gutsy , 0 fuqs given cornerback who plays with the physicality that you would expect from his 6'4 draft mate. The red flags for Kelvin is his lack of experience and his overall attitude. He was suspended from the bowl game in 2018 by LSU and has numerous incidents where he lost his head in the moment and got costly unsportsmanlike fouls. Honestly sounds perfect for Dallas. The defense lacks edge and intimidation, sure you'll have to try to get him corralled but the way he steps up in run sport and defends passes it will definitely spark anybody who calls him a teammate. It'll just cost him about $15k a game or so.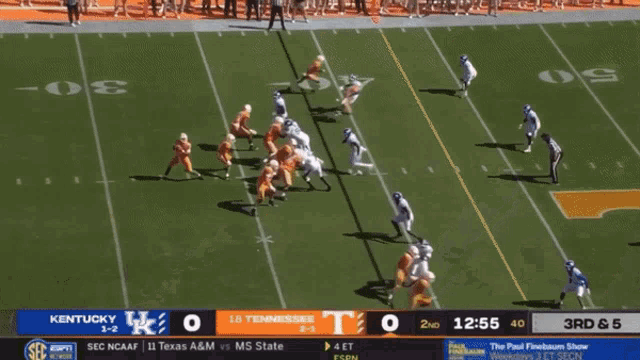 As it relates to the term "steal" I am leaning to the acquisition of Josh Ball OT, Marshall. Josh will need to work on his side to side movement and overall ability to adjust on the fly with his feet , but talent wise……I had this guy at least coming out in the 3rd round. The fact that he landed in Dallas where he can be groomed with legitimate elites of the line is awesome for him. The biggest red flag for Josh is the glaring character issues. Dismissed from FSU for 'dating violence' , the young man had several on the field incidents that make me wonder about his composure. I have him as a steal out these 11 picks because he was on the radar of a lot of other teams much higher but the off the field stuff caused him to fall some. Marshall had some hogs on their line for the last several years so I am confident the ability isn't lacking here. Ultimately I have to admit I absolutely love the draft by the Cowboys. All things considered when I look at guys like Parsons, Odighizuwa, Mukuamu, Wright, Cox….it's a beautiful thing. I see a draft from an organization that understands what they have offensively is still prime and what they NEED is to get the defense caught up. All the aforementioned guys are conceptually equivalent to many of the key cogs in the Legion of Boom. When you draft two 6'4 corners I'm assuming you're looking to recreate the magic. Add in the playmaking ability of Parsons and Cox this could truly be a draft that gets the Cowboys over the hump. Talent has to be coached obviously so again that's a conversation for another time….but as far as I'm concerned this is the best draft I've seen so far as it relates to team needs and acquisitions. I'll give it an A- with potential to be A+. It does come with a cautionary tale as several of these prospects have character issues on and off the field. But honestly isn't that when the Cowboys were at their best?