Why your team's draft may (or may not) suck….
Who'ssssss Got It Better Than Us? Wait do we even say that anymore?
And just like that we are back with the Y.G.A.M.F NFL Draft Grades. Believe it or not two people read my last article and one of them happened to be a Niner fan. Okay so I logged on two different profiles and read it then requested the Niners from the burner…but who's keeping track right?
2020 San Francisco 49ers
Coming off one of the more heartbreaking Super Bowl losses the Niners entered 2020 with one thing on their mind: Revenge. Leaving the 2020 season the Niners had one thing on their mind: MEDIC!! Injuries literally killed any momentum that the Niners had hope to carry into the COVID season. To give you an idea of how bad the injuries were in Niner land….by November 2, 2020 the Niners had 22 players on their injury report that week. There was still 8 players who had missed at least one game before November 2. It is hard to ask any team with that many injuries to repeat the success of a 13-3 record. And while the week entering November 2 the Niners were 4-3…..reality would soon set in with a new fresh set of injuries and they would inexplicably win 2 more games to end the season 6-10. And yet the Niners were not done doing head scratching things…….
2021 NFL Draft and Grades
So John Lynch walks into a bar in San Francisco. John Lynch has a peanut allergy and the only person who realizes he's going into anaphylactic shock is the bartender. It just so happens the bartender has a peanut allergy too and ask John if he would like him to use his Epipen. John with his throat closing says " Please , I will do anything!" At that time the bartender stabs Lynch in the leg, takes his shirt off, puts on a Dolphins hat and says " I want your 1st round pick for the next three drafts and your comp pick you got for letting a division rival hire the best coach on your staff….oh and you can have the #3 pick on the condition that you make any pick besides the right one." Lynch being a man of his word agreed and THAT is how we got one of the stupidest pre draft trades since I can remember. That is the only logical explanation I can think of at least:
3rd Overall Selection (R1-P3, from Houston): Trey Lance, QB, North Dakota State
48th Overall Selection (R2-P16): Aaron Banks, OG, Notre Dame
88th Overall Selection (R3-P24, from L.A. Rams): Trey Sermon, RB, Ohio State
102nd Overall Selection (R3-P38, compensatory pick): Ambry Thomas, CB, Michigan
155th Overall Selection (R5-P11): Jaylon Moore, OT, Western Michigan
172nd Overall Selection (R5-P28, from New Orleans): Deommodore Lenoir, CB, Oregon
180th Overall Selection (R5-P36, compensatory pick): Talanoa Hufanga, S, USC
194th Overall Selection (R6-P10): Elijah Mitchell, RB, Louisiana-Lafayette
There is no way around the fact that the San Francisco 49ers traded two first round picks to move up 9 spots for a QB that isn't Fields or Sunshine. In order for this trade to make sense Trey Lance literally has to be a Super Bowl winner in the next 5 years in my opinion. And even if he wins a Super Bowl I may go as far to say this man better be Patrick f-in Mahomes because that's a lot to give up for someone who has one full season of post high school experience. I'm not criticizing this pick as a fan. This is really ridiculous to me. I'm sure the Niners couldn't foresee that Justin Fields would fall as far as #11 but the Bears moved up 9 spots (just like San Francisco) and it cost them a first round swap , 2021 5th round pick and the 2022 1st and 4th round. Oh and did I mention they got what many believe to be the better prospect? Nevertheless I have dedicated a significant amount of time to looking at all 19 games for Trey…2 hours….and the ceiling is very high for this kid. Like anybody that's had less than 2 years of starting time you will find some things that need to be fixed (like how much likes to be on his toes on his drop backs) , but through it all when the kid lets the ball go there is a lot of "wow" in the arm. Out of his 10 throws between 2019 and 2020, I would argue 9 of them were solid examples of his potential at the next level (extreme sarcasm implied). I say all this to say…as a fan I am extremely happy the Niners did not select Mac Jones. But also as a fan how the hell could you pass on Justin Fields for that kind of trade? I give this pick a grade of a B- with the potential to be A+. Time will tell……
I am very interested in the acquisition of Banks and Moore for the 49ers. Banks is the most intriguing pick in the draft for me primarily because I absolutely love the guys in the trenches and quietly Notre Dame has become O-Line U. He's not Quenton Nelson but hey …he's the guy that replaced Quenton Nelson. Massive frame, quick hands, and consistent technique he's probably my favorite pick out of the draft. He should make an instant impact when he steps on the field and I look forward to seeing him battle the likes of Aaron Donald twice a year. Honestly I look at this guy and I see a first round guard. I get why he was still there in the 2nd round but the negatives on his size and perceived limitations on his skillset as a more mobile guard is a stretch to me. The NFL loves to dock people for the dumbest things like your hand size if you're a QB, or your body weight if you're a WR right now. Apparently lineman can be too big? Banks isn't the quickest on a pull but you can fix that easily. His lateral movement is superb and in a "phone booth" you will be hard pressed to find a better guard in this draft. And while I am hyping Banks the real late round gem is more likely to be Talaona Hufanga if he can not be fined and suspended too frequently. Hufanaga is the type of enforcer you want to be roaming the deep portions of the field. In a division with guys like Hopkins and Metcalf you want someone that can strike a little fear in receivers. His starting point is probably equal to Banks where I think he can come in and start/make an impact immediately.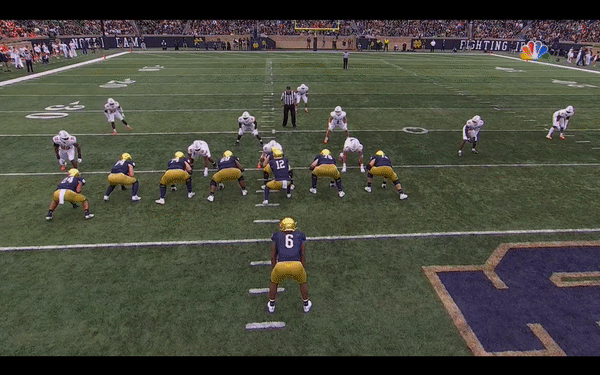 The guys over at Draftnetwork.com put the Niners primary team needs as Edge, Interior Offensive Line, and Cornerback. The Secondary needs were Safety, WR with a suggestion to add depth to Running Back, Linebacker and Offensive Tackle. I look at this draft and I'm just not satisfied. The trade for Lance will forever cast a shadow of doubt on this team and front office if Justin Fields has reasonable success in the league. Jimmy G is a very limited QB but he's only two years removed from managing the offense to a Super Bowl appearance you don't need to reach to that level for a Quarterback with limited exposure. It's the type of move losing teams make when they've tanked. The 49ers refused to tank and then traded four picks. Edge rusher was highlighted as a key need and was not addressed by the front office but this particular class was lacking in that department. I am not a big fan of Trey Sermon due in part to injury history and a style that doesn't compliment his lack of durability. Whether it be by the natural order of the draft or just poor management of their draft board….this is a very underwhelming draft. Maybe the Niners feel that if they remain healthy they don't need to add much. Maybe they just really like their draft…I don't. 'C' with the potential to be 'A-/B' only if Lance becomes not only the best of his class but a legitimate star in the league.