What's up everybody it's IBS Yeezus coming off a rough Week 0 (more on that during the podcast) and looking to shake off the Frost here in Week 1. There's 4 games rolling on this Thursday but I would like to target the two games I think are marquee games. With me to also give his opinion on how it plays out is SEC committee rep Patrick McIntosh. All lines are from our sponsor site mybookie.ag, if you have not joined and want to get into sports gambling check it out and make sure you use the promo code: IBSports when you're making your first deposit.
GAME 1: Boise St @ Central Florida (-5.5) , O/U 68
Yeezus: I checked the weather here just to make sure everything was a go and it looks like the perfect football weather besides the humidity. I don't often site weather conditions for football as much as I would say baseball but you have to be weary of teams traveling from mountainous areas and taking on the southern humidity. "Bounce House" will be 80 degrees with 87% humidity at kickoff and it is only going to go up. The story line here is real simple: two of the more successful Group of 5 programs want to stake their claim early for a New Years Six game. How it plays out might be more complex. I'll cut to the chase…I trust Gus here and this amazing offensive talent he has inherited. Dillon Gabriel is a guy you can trust way more than Bo Nix and this level of competition is manageable for Gus. In the games that Boise St. struggled in last year it was two quarterbacks that were good for the Group of 5. I think the sneaky transfers from Auburn help boost a defense that is in need of stoppage power. This is not a knock on Boise St as they should find the end zone plenty themselves. I just do not see them coming cross country and knocking off a UCF team with a full crowd. Look for plays to get made on both sides of the ball by both quarterbacks but again the quality of Dillon Gabriel and Knights should come through

My pick: UCF to cover up to 7, Over 68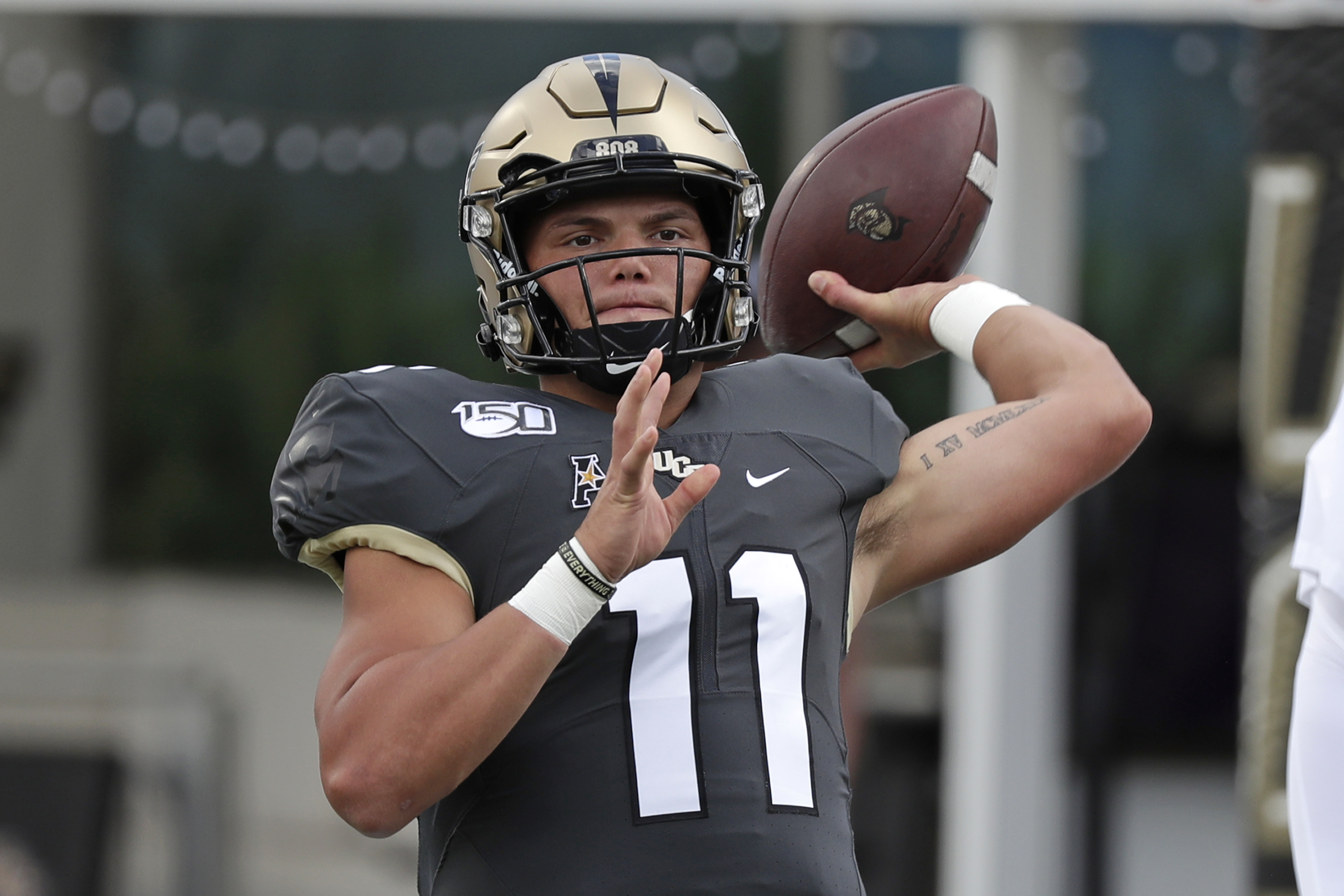 Patrick:
UCF Returns Dillion Gabriel along with a few high caliber auburn transfers in WR Nate Meyers and Rb Mark Richards; Super Senior Brandon Johnson will be another weapon in this high paced pass happy offense, the tempo UCF plays with will make it difficult for Boise's Defense to keep up with. UCFs defense has been leaky the last few years so Boise Will move the ball under QB Hank Bachmeier especially if he can find Khalil Shakir noises best WR. Boise Will have a solid defense but not good enough to really slow down the UCF pass attack. UCF with the better QB at home in the Florida humidity wins a high scoring.
My pick: UCF covers and take the over 68.
Game 2: Ohio St @ Minnesota (+14), O/U 63
Yeezus: I know this is going to sound crazy but honestly it is really not. I am looking at this game with a lot of questions. How is Stroud going to play? How is Day going to call the game? How will Minnesota try to get after the young quarterback? It is a road game against a very tough matchup. Do I think Minnesota pulls of the upset? It all depends on how well Ohio St protects the ball. I know we are some time removed from this example but….if they come out like they did against Indiana last year they will be in trouble. Expect to see a ton of Mohamed Ibrahim from Minnesota and them big boys on the Gopher line to put in a lot of work against. I know Ohio St has the playmakers on Offense but I'm going to stick with my gut here and say that Stroud has to show me. With that being said I'm also looking hard at this under because I think we are going to get two teams trying to limit run the ball. Also there's a little trend Minnesota games on Thursday nights have gone under 4 out of their last 5 games.

My pick: Minnesota +14 and up, Under 63.5 (preferably 64)
Patrick: Ohio state starting with a Conference game to Minneapolis, Freshman CJ stroud will have loads of weapons to go down the field with especially in 1st round draft pick WR Chris Olave. In the backfield Miyan Williams and Master Teague will get plenty of Carries to keep the offense balanced n efficient. CJ being a sophmore with limited reps may look iffy to start the first half but I fully expect him and the Buckeyes offense to be in full control by mid 2nd Quarter. Minnesota QB Tanner Morgan is back at starter along with a lot of upper class men on the Oline and Skill positions, This Senior led offense will push the ball down the field and give the Buckeyes a run, but the Minnesota's defense won't be able to slow down the Buckeyes offense to keep it close in the end.
My pick: Buckeyes Cover the 14 pt spread, and they go well over the 64 o/u line